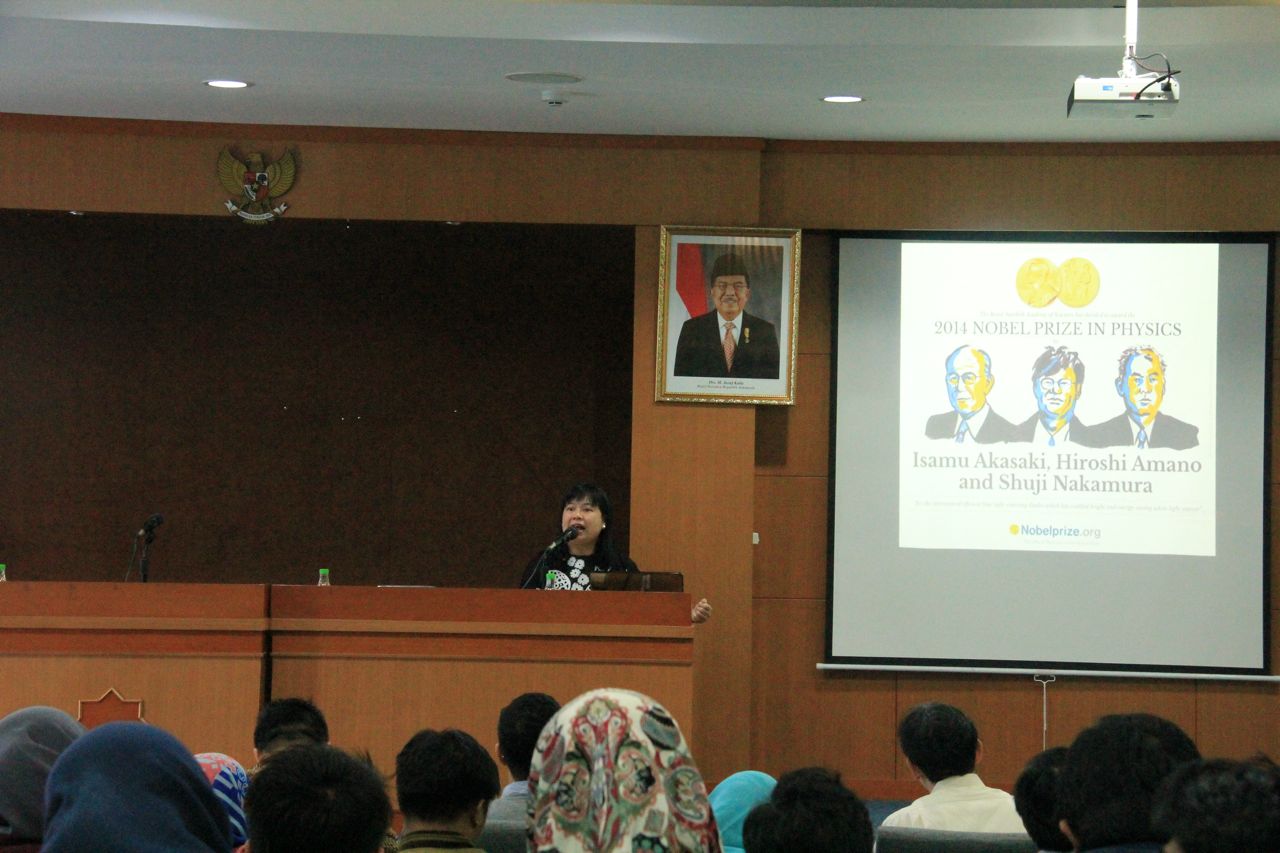 Bureau of Cooperation (BKS) of Universitas Muhammadiyah Yogyakarta (UMY) welcomed a visit from Nagoya University, Japan Thursday (7/9) at floor 4 of Kasman Singodimedjo Building, Graduate School of UMY. In the visit, representatives of Nagoya University presented study and scholarships in Nagoya University.
Head of International Relations Office of UMY Yordan Gunawan, S.H., Int. MBA told students to pay attention on the presentation. "Nagoya University is an educational institution where a lot of innovation exist. Thus, I wish that students can utilize this presentation session to gain information about scholarships and offered programs at Nagoya University," he declared.
Meanwhile, a representative of Nagoya University Sunate Kampeeraparb showed a brief profile of Nagoya University. "Nagoya is located in heart of Japan and is an industrial industry with more than 100 international corporate headquarters. Nevertheless, Nagoya does not overlook its culture as it is a modern city with historical landscapes. Nagoya University is one of the best universities in that town. It was established in 1871 and offers a number of programs and research centers. The alumni have done a lot of innovation for better life. For instance, Isamu Akasaki and Hiroshi Amano from Nagoya University as well as Shuji Nakamura from University of California in Santa Barbara found energy-efficient blue LEDs. The invention brought them to achieve the Nobel Prize in 2014" she stated.
Sunate explained several scholarships provided by Nagoya University. "The scholarships are Asian Development Bank-Japan Scholarship (ADB-JS) for 13-14 students. Professional Human Resources Program (PHRD) period III period from Asia SEED for 11 students, and PHRD period IV for 5 students. This scholarships covers tuition fee and living allowance," she mentioned.
Besides, a Nagoya University student Yudhi shared his study experience. "Study at Nagoya University broadened my knowledge. I can give great contribution for Indonesia. I learned a lot of things not only at class but also outside class. Japan is identical to its regularity and this is not by accident, but it is made by design," he said.
In addition, the representatives of Nagoya University also conducted research on scholarships offered by UMY to Thai students.