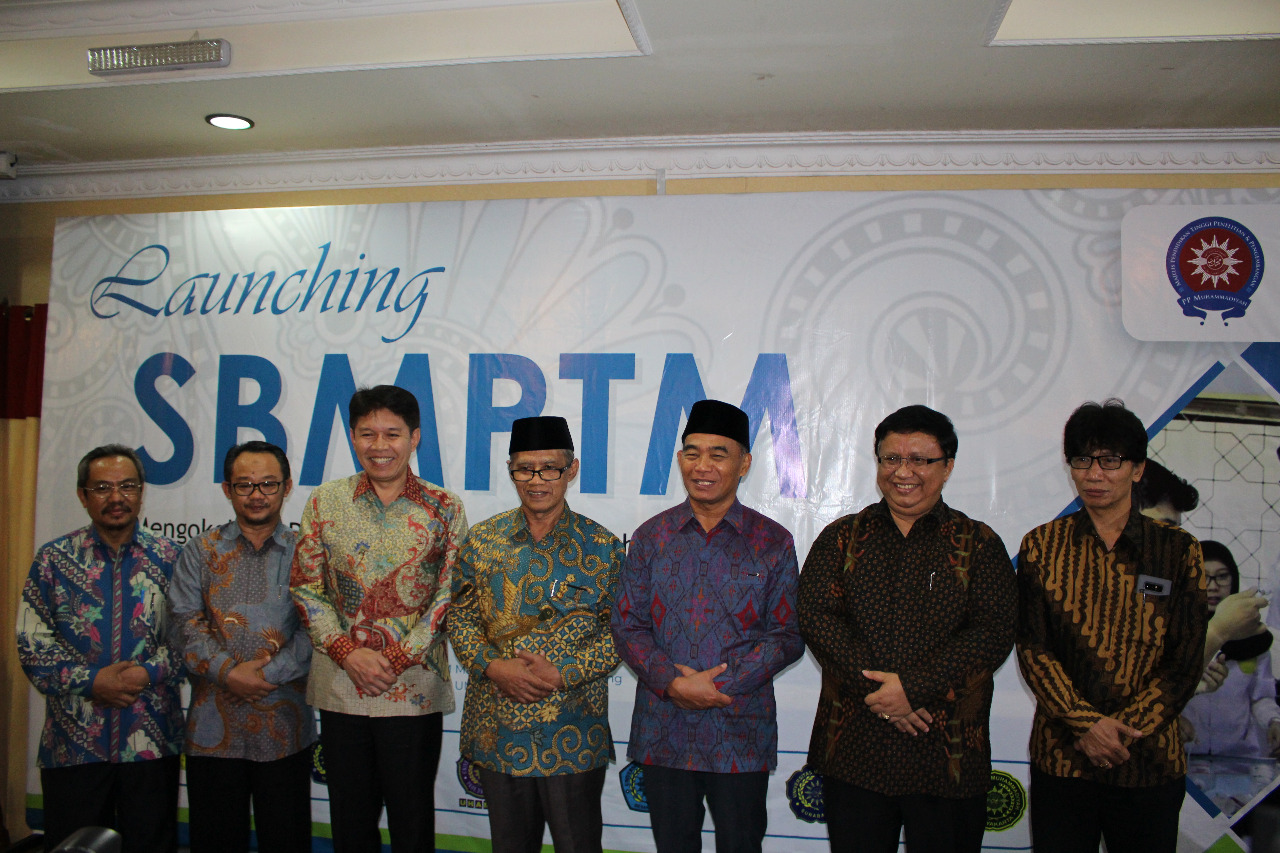 Registration of a joint admission test of Muhammadiyah Higher Education (SBMPTM) is officially opened. In an interview on Monday (28/5) at Admission Office of Universitas Muhammadiyah Yogyakarta (UMY), Secretary of the SBMPTM committee Dr. Siti Dyah Handayani, S.E., M.M. informed, "The SBMPTM of period I is opened from today (28/5) to 14 July 208. Further information can be gain on sbmptm.id." The SBPMTM is only for Department of Medicine, and other departments may be provided in the next SBMPTM.
"Applicants may choose Department of Medicine at three different Muhammadiyah institutions and join the admission test at the nearest institution from their residency," explained Dyah. The registration is opened a day after the launching of the SBMPTM at Muhammadiya Office, Jl. Menteng Raya No. 62 on Sunday (27/5). The launching was attended by Minister of Education and Culture Prof. Dr. Muhajir Effendy, MAP; Chairman of Muhammadiyah Dr. H. Haedar Nasir, M.Si.; Chairman of the Diktilitbang Board of Muhammadiyah Prof. H. Lincolin Arsyad, M.Sc., Ph.D; Chairman of the SBMPTM Committee Dr. Ir. Gunawan Budiyanto, M.P.; and Director of Bank Syariah Mandiri, and PTM Leaderships throughout Indonesia.
The SBMPTM was initiated by Board of Higher Education, Research, and Development (Diktilitbang) of Muhamamdiyah. It aims to develop Muhammadiyah educational institution and to select the best students to yield qualified graduates being able to contribute to empower community and enhance Muhammadiyah.
Dyah told that all registration can be carried out online at sbmptm.id to ease the SBMPTN applicants. After registering, the applicants can transfer application fee via Bank Syariah Mandiri. It is expected that the SBMPTM can be flexible and efficient.
Meanwhile, applicant requirements are that they should graduate from junior high school with diploma of natural science in 2016, 2017, or 2018. For graduates of Paket C, they should be 21 years old maximum. They also should be in a health condition and are not color blind. Afterwards, the test is on Sunday, 22 July 2018, while the announcement is on Friday, 27 July 2048. The selected applicants will join the next selection process at a chosen Muhammadiyah institution.
Dyah added that the SBMPTM is simultaneously conducted at 12 Muhammadiyah institutions, namely UM Yogyakarta, Ahmad Dahlan University, Muhammadiyah University (UM) Jakarta, UM Makassar, UM Malang, UM Palembang, UM Prof. Dr. Hamka, UM Purwokerto, UM Semarang, UM Sumatera Utara, UM Surabaya, and UM Surakarta. The SBMPTM uses Computer-Based Test (CBT) consisting of an academic ability test (Tekad) and a subject school test (Biology, Chemistry, Physics, Indonesian, and English).