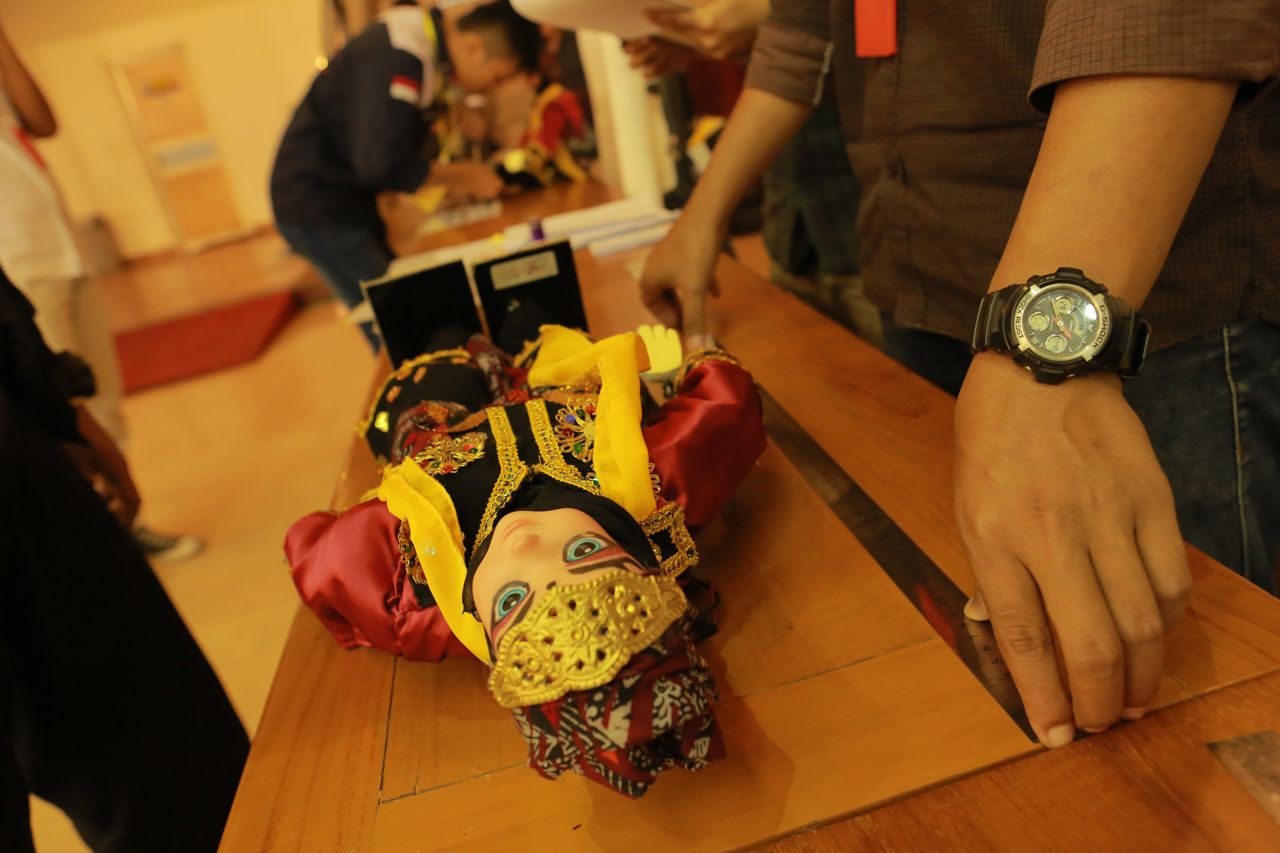 Winners of Indonesia Dance Robot Contest (KRSTI), National Indonesia Robot Contest (KRI) 2018, participated by 14 teams were announced on Friday (13/7).
Chief of Juries of KRI 2018 Ir. Wahidin Wahab, M.Sc., Ph.D. proclaimed RESEMARY from Universitas Negeri Yogyakarta (UNY) as the winner, VI-ROSE from Institut Teknologi Sepuluh Nopember as the first runner up, ERISA from Politeknik Elektronika Negeri  Surabaya as the second runner up, Azzahraly from Universitas Negeri Surabaya as the third runner up, and Azzahraly from Universitas Negeri Surabaya as the best art.
A chief of ROSEMARY team Rahmad Prasetyo told that his team and he were grateful for winning the KRSTI. "We did not expect it, but we had targeted to win the KRSTI. Seeing robots from other teams and getting error on our robot at the beginning of the match made us pessimistic," expressed Rahmad.
We kept praying and doing our best in the KRI. Rahmad stated that our KRSTI robot should exchange with robots of Indonesia Humanoid Soccer Robot (Humanoid Robot) at the beginning of match and we did not take any break to achieve the best result.
Meanwhile, a jury Gigih Prabowo explained that all participants of KRSTI 2018 were better that those of KRSTI 2017 since they could prepare for their robots in short time. Gigih also expected that KRSTI teams can learn more about culture because KRSTI is a different robot contest so that they are demanded to understand culture," ended Gigih.