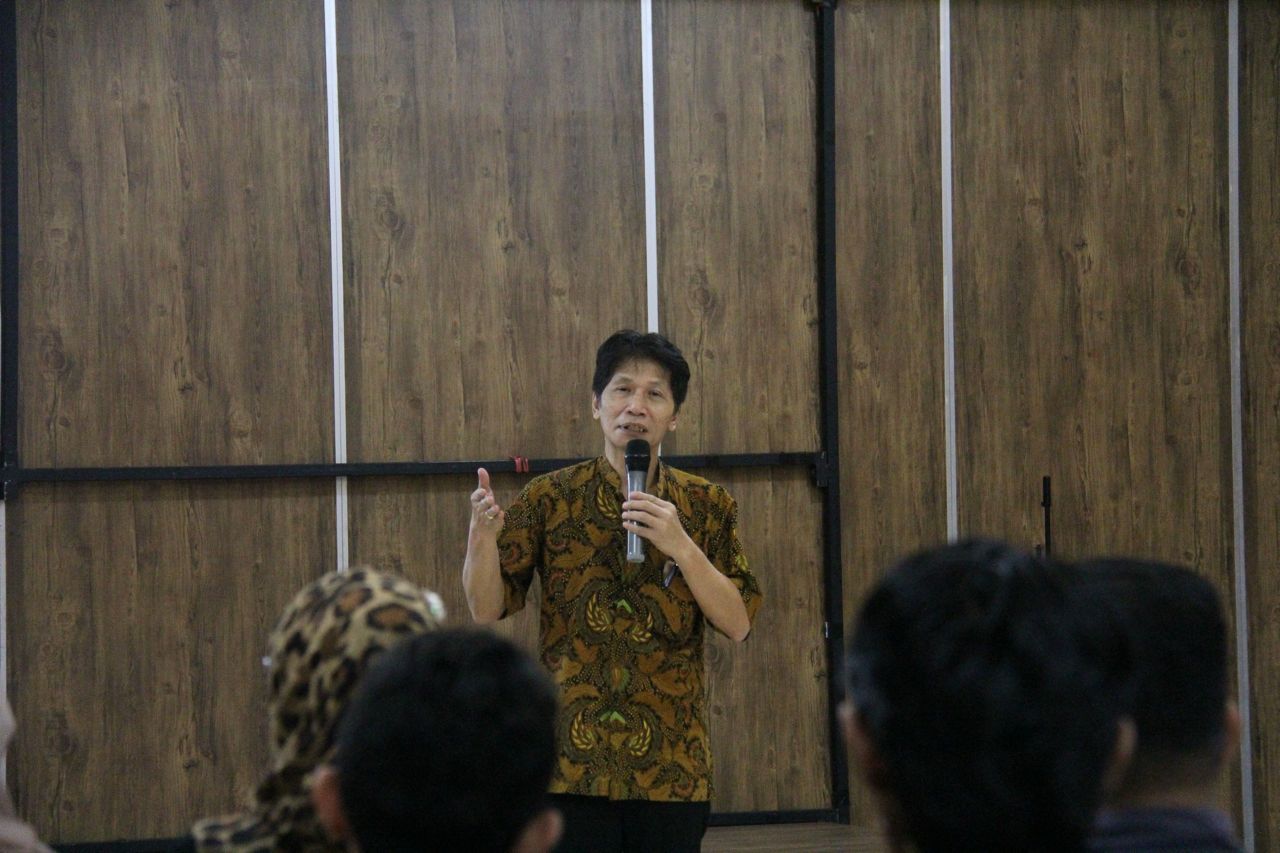 Rector of Universitas Muhammadiyah Yogyakarta (UMY) conducted a meeting and iftar with reporters of various media in Yogyakarta on Tuesday (13/6) at Wetlake Resto. Organized by public Relations and Protocol Affairs of UMY, the meeting aimed at introducing the rector who was just officially inaugurated in the beginning of this year.
In his remark, Rector of UMY Dr. Ir. Gunawan Budiyanto, M.P. stated that media have possessed strategic roles for the development of UMY. "Indeed, media have created branding and built public trust to UMY. People might not trust us if news of UMY did not exist," he declared.
Gunawan mentioned a simple news article which successfully became branding of UMY. "For instance, meals for breaking fast provided at a mosque of UMY were the most delicious so that we have to increase the portion of each day. The news displays this university as a positive icon," he told.
Besides, media function to promote university programs and achievements. "We need to communicate with media in order that programs of UMY can publicly be known. Public may also need to notice UMY's achievements," he said.
Gunawan believed that printed media are necessary to disseminate information. "Lower middle society living without internet access or not having internet connection can get information from newspaper. I think that printed media are as vital as electronic and online media," he maintained.
As his speech closing, Gunawan conveyed that media can be a reflection and evaluation tool of university performance. "Making scrapbooks is a simple way to summary news to reflect and evaluate an institution. For example, one of the companies in Jakarta have made scrapbooks of any information posted on newspapers and magazines since it was established. Thus, the company can look at the development," he ended.