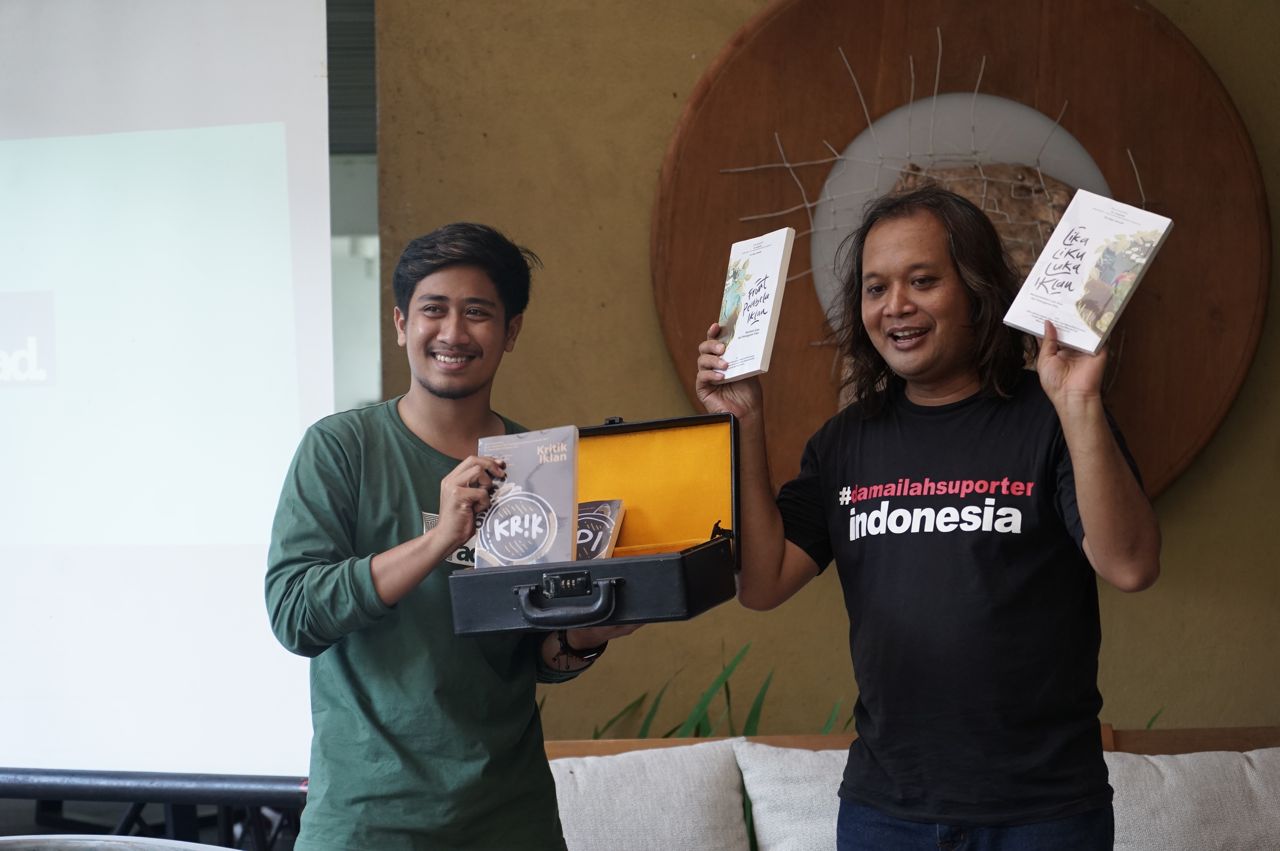 Advertising industries has varied and been widespread, but they do not go hand in hand with the escalating of awareness to obey advertising ethics. Responding the issue, students of Department of Communication Science of Universitas Muhammadiyah Yogyakarta (UMY) with a specialization of Advertising published four books containing critics and responses advertising industries on printed and digital media as well as billboards.
The four books were Cermin Pariwara Indonesia (CPI), Kritik Iklan (KRIK), Front Pembela Iklan, and Lika Liku Luka Iklan. A lecturer of Department of Communication Science Dr. Fajar Junaedi stated that creativity in advertisements is diverse and fascinating, but they leave a vital aspect, ethics. "We see that advertising in Indonesia is ethically not developed, but the creativity is advanced. For instance, when I read a newspaper in which a fast food restaurant brochure was inserted. The condition may lead media companies bankrupt," declared Fajar at the book launching on Wednesday (16/5) at Langgeng Art Foundation.
Fajar commented on contents of an advertisement by higher education institutions. He contended that the advertisement does not represent a good ethic since it tries to guarantee students to immediately get a job after they graduate. Another example was on clinic advertisements which ensure patients to be healed. He mentioned the phenomena as a new style of superstition.
"Could you imagine when an idea of the superstition shifts from a statement of shamans to an audio visual on a television? For instance, on our television, we see that water given electromagnetic waves can heal a disease. Who can vouch it? Besides, on an advertisement, higher education institutions claim as the best university which guarantees a job for graduates. Imagine that a university is regarded but its advertisement is improper," he added.
Meanwhile, one of the four books revealed prostitution practices promoted on classified ads. The ads sponsored massage services, but after the ads were observed, they offered prostitution.
Thus, Fajar Junaedi recommended academicians and practitioners focusing on advertising to read the books since the books provide advertising facts to be explored.