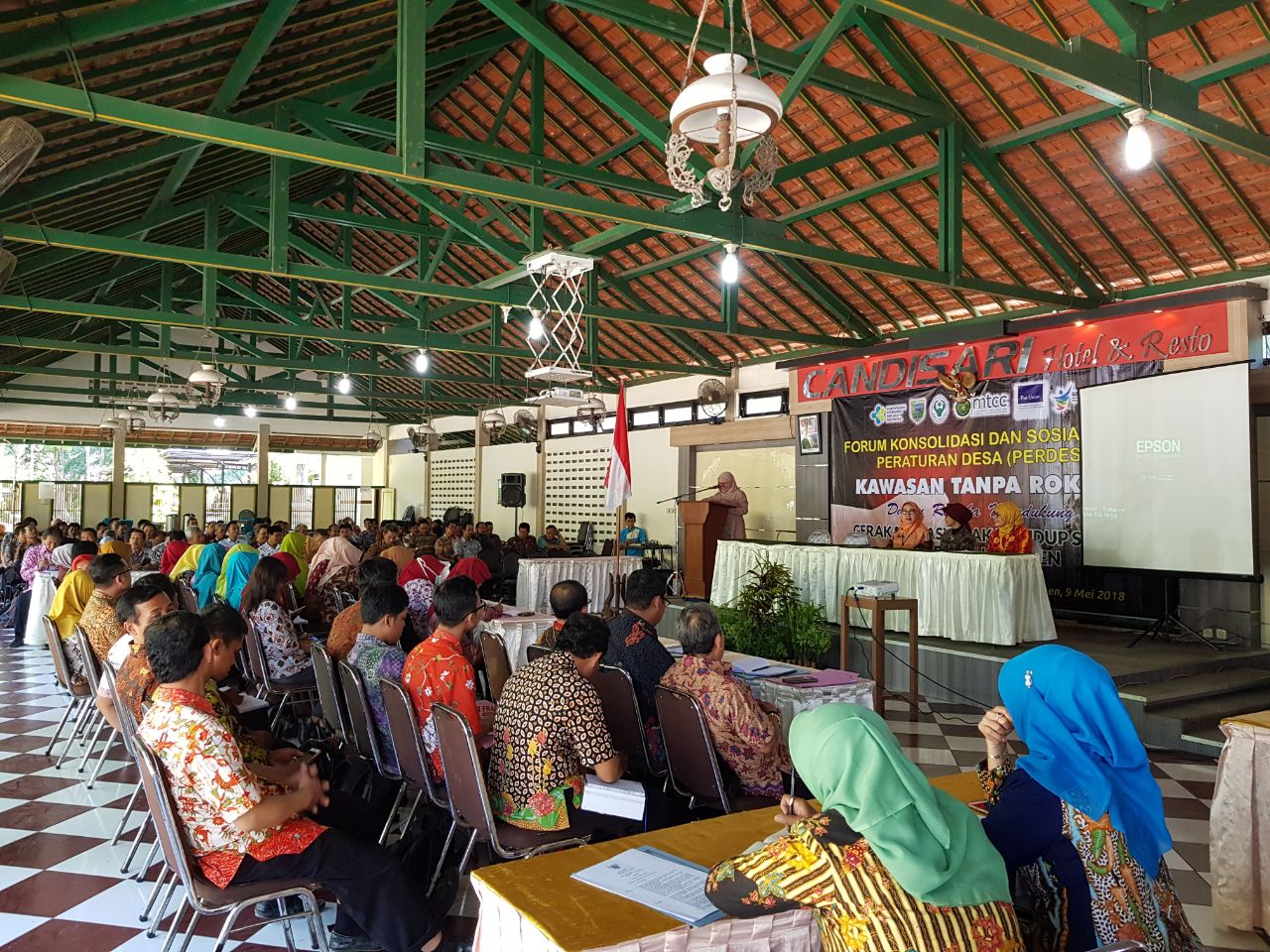 Muhammadiyah Tobacco Control Center (MTCC) of Universitas Muhammadiyah Yogyakarta (UMY) collaborating with an alliance of Regents/Mayors who care about Smoke-Free Areas had a meeting with local government of Kebumen on Wednesday (9/5). The meeting named 'Consolidation and Promotion of Village Regulation on Smoke-Free Areas was attended by village officials, BPD, head of district, and puskesmas parties.
Project Director of MTCC of UMY Supriyatiningsih, Sp.OG, M.Kes. stated that the meeting aimed to formulate village regulations on smoke-free areas. "The regulation establishment should be supported so that the policy on smoke-free areas can be expanded in not only cities or regencies but also villages to improve people's health.
She emphasized that the regulation implementation should always be monitored so that people can perceive positive impacts of the regulation. "A number of surveys showed that the regulation establishment has brought health benefits to society," mentioned Supriyatiningsih.
Meanwhile, Awang Daru Murti, SIP., MSi. told that several villages in Indonesia has adjusted the smoke-free areas through making a village regulation on smoke-free areas. "Villages in Kebumen will soon possess a regulation on the free smoke areas as other villages in other regencies. Indeed, Kebumen has a local regulation (Perda) No. 10/2017 which acts on 31 May 2018. The village regulation will reinforce the Perda," he explained.
Awang inserted that the meeting was expected to enable to enhance stakeholders' vigor and knowledge to make a village regulation on smoke-free areas because it will benefit society to increase their health.