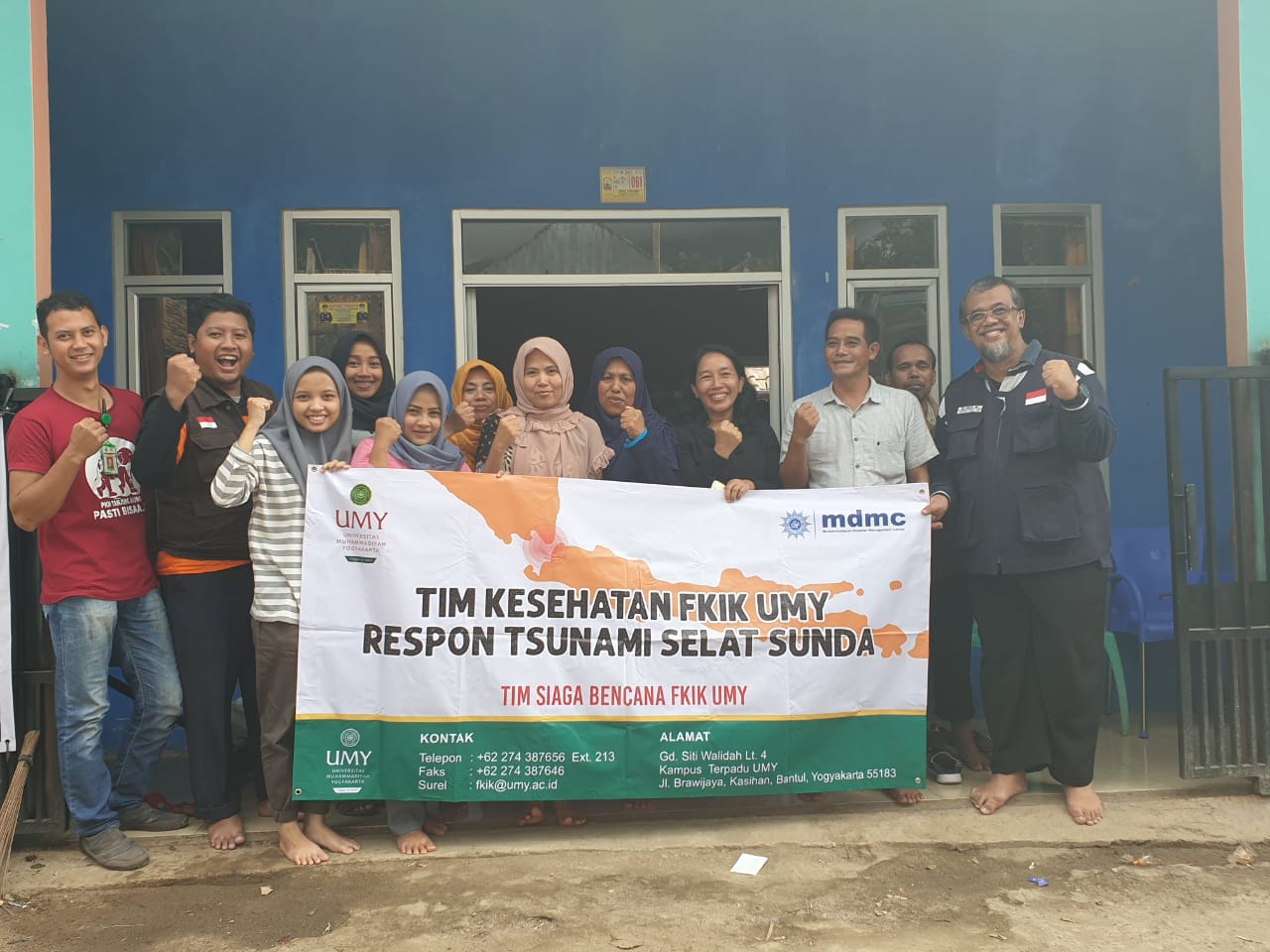 Tsunami hitting Pandeglang, Banten and Lampung on 22 December 2018 wrecked a lot of buildings so that people should stay in disaster shelters. Diseases emerging post-disaster may infect the people. Noticing the condition, Muhammadiyah Disaster Management Center (MDMC) of Universitas Muhammadiyah Yogyakarta (UMY) provided them health services.
The MDMC team comprising of dr. Agus Widiyatmoko, Sp.PD, M.Sc. as a team leader, Arief Wahyu Setyo Budi, Ns., M.Kep, and Femmy Vella L., Apt., M.Kes. gave health services to 280 disaster-affected people in Lampung Selatan.
A center for the health services was located in Cugung, Rajabasa, Lampung Selatan. The number of people in the shelters was 700 people. The shelters were in a village hall, houses, and other places.
The health services aimed to detect tetanus post-disasters and vector-based infectious diseases earlier. There were a number of health service centers in Banding, Way Muli Timur, SMA Rajabasa, Bukit Pemancar KAI, Rajabasa orphanage, and Puskesmas Rajabasa. The MDMC team assisted a psychosocial team in disaster shelters in Cugung to reduce traumatic impacts of post-disasters confronted by people, particularly children.
The MDMC team of UMY was there on 1-5 January 2019 and found that people were mostly infected by ARI, Dyspepsia and Hypertension. The team told that they did not get difficulties in providing the health service for the people.