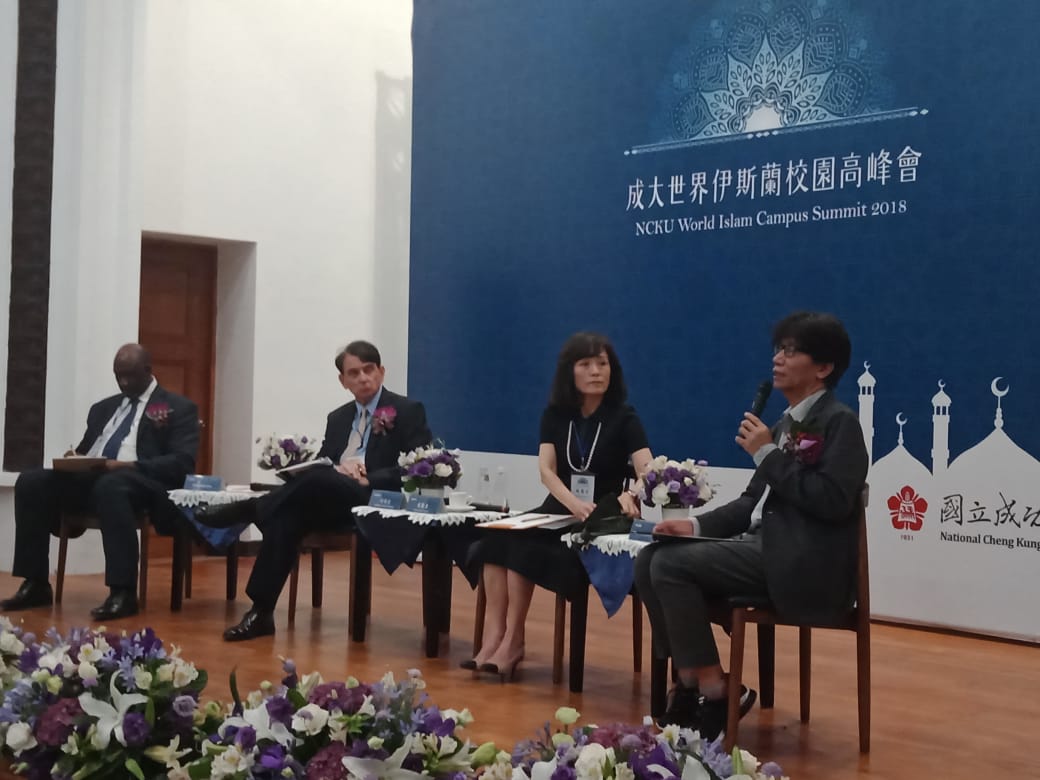 What media show often does not represent what Islam truly is. Islam is a religion of peace and tolerance. For instance, Muhammadiyah is an Islamic movement with the vigor of tajdid and the Muhammadiyah establishment was inspired and underlain by the Islamic values.
"All of Muhammadiyah actions have no other motive except to apply Islamic principles," declared Rector of Universitas Muhamamdiyah Yogyakarta (UMY) Dr. Ir. Gunawan Budiyanto, M.P. when presenting 'Building a University Campus with Multicultural Understanding, Respect, and Inclusiveness in the 21st Century in Asia at the NCKU World Islam Campus Summit 2018 on Wednesday-Thursday (6-7/6) at National Cheng Kung University, Taiwan. At the talk show, Gunawan became a keynote speaker together with President of Kyoto Seika University, Japan Prof. Dr. Oussouby Sacko and President of National Cheng Kung University, Taiwan Prof. Huey Jenny Su.
Gunawan added that Islam always talked about diversity, humanity, and all human life aspects. He also told UMY is an Islamic and Muhammadiyah university which appreciates the diversity.
Additionally, Gunawan informed that UMY cooperates with Perdana Global Peace Foundation (PGPF) to organize Mahatir Global Peace School focusing on humanity issues without distinguishing races, culture, backgrounds, and religion. "Thus, as an Islamic university, we upholds humanitarian values based on the Islamic teaching," he maintained.
In the visit to Taiwan, Gunawan Budiyanto was accompanied by Director of Cooperation and International Affairs of UMY Eko Priyo Purnomo, Ph.D. who also delivered a talk entitled 'Islamic Cultural and Political Development across Asia.
"Besides inviting international students from various backgrounds, UMY regularly holds cultural exchange programs such as International Cultural and Culinary Festival and Colombia Coffee. This is a form of gastro diplomacy that makes UMY members from many countries to understand and mingle one another," declared Yordan Gunawan, Director of International Relations Office of UMY.