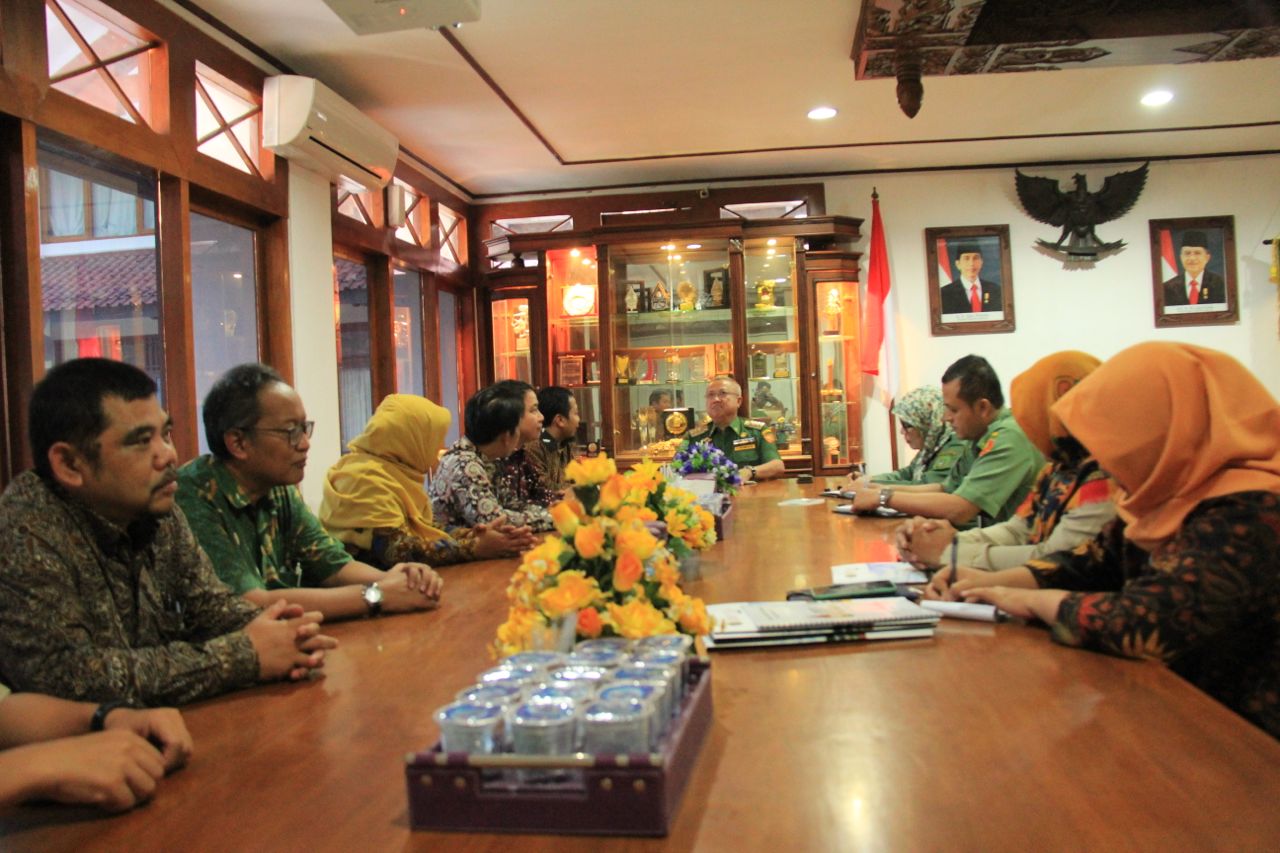 Universitas Muhammadiyah Yogyakarta (UMY) and local government of Bantul, Yogyakarta will give their best services for Indonesia Robot Contest (KRI) 2018. To prepare for the contest, UMY had a meeting with Regent of Bantul Drs. H. Suhasono and discussed comprehensively the KRI 2018 to be conducted on 11-14 July 2018 at Sportorium of UMY.
Drs. H. Suharsono stated that his party entirely supports the KRI 2018 at UMY. "We highly appreciate the KRI 2018 since it engages all a lot of students in Indonesia. Local government of Bantul will help organizing the KRI 2018. I am grateful that UMY can educate community and broaden people's horizon. If there is a city tour in Bantul, we will promote local wisdom and culture of Bantul," he declared.
Meanwhile, Vice Rector for Student, Alumni, and Muhammadiyah Movement Affairs Hilman Latief, S.Ag., MA Ph.D. told that his party to prepare for the KRI 2018. "Since the contest participants are students from various Indonesian universities, we prepare infrastructures and facilities for the contest matches, participants, accommodations, transportations. We are delighted that Regent of Bantul can bolster the KRI 2018 and will involve stakeholders of local government of Bantul. We propose that government of Bantul can provide firefighting, toilet cars, and ambulances. We also expect that high school students in Bantul and Yogyakarta can enliven the KRI 2018," he maintained.
Hilman added preparation concepts have been ready because UMY was the host of the KRI 2015. "Moreover, the contest categories are Indonesia ABU Robot Contest (KRAI), Indonesia Firefighting Robot Contest (KRPAI), Indonesia Soccer Robot Contest (KRSBI) for Wheeled Division, Indonesia Soccer Robot Contest (KRSBI) for Humanoid Division, and Indonesia Dance Robot Contest (KRSTI). We would like to combine technology development and local wisdom. The KRI 2018 is expected to be able to create a conducive competition atmosphere among students, lecturers, and higher educations in technology and robotic fields. Therefore, the knowledge of robots can lead to the nation's development," he revealed.