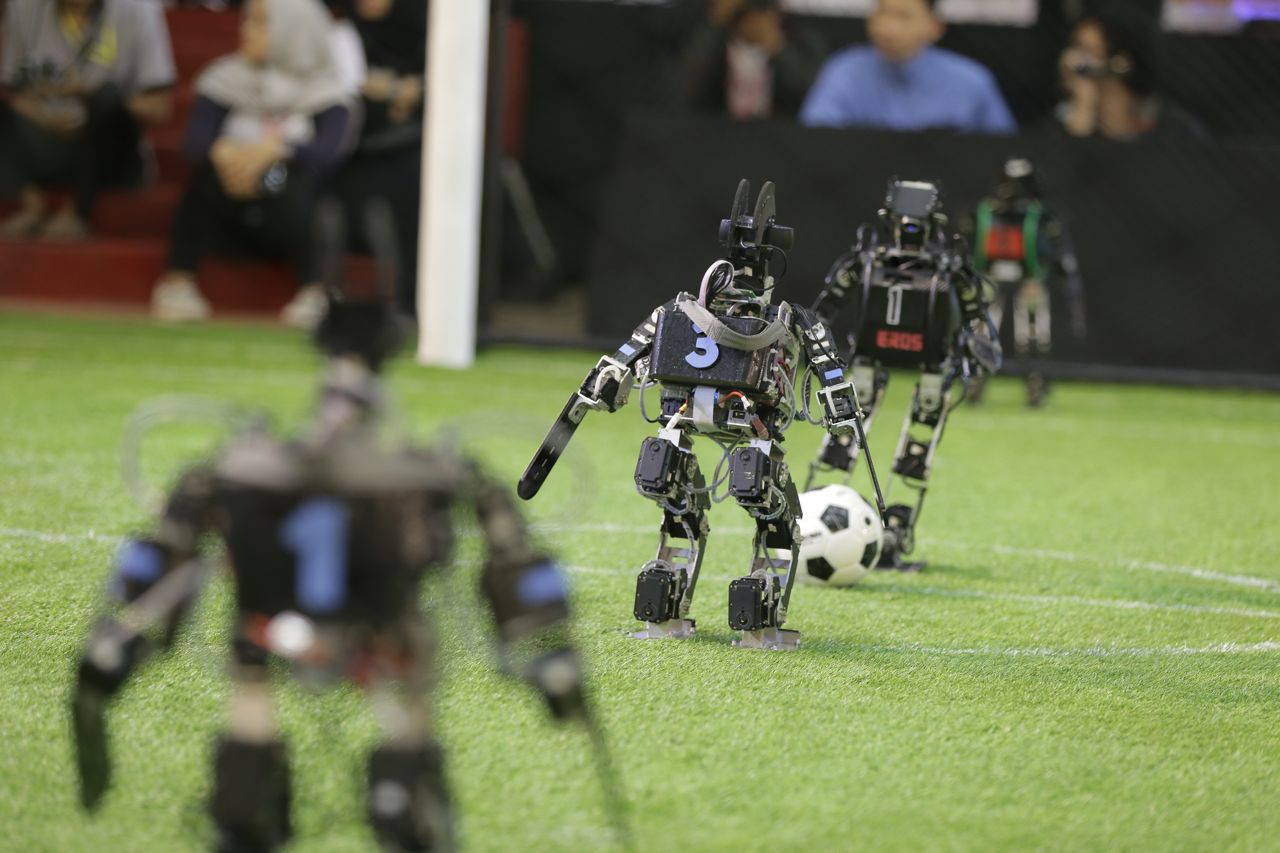 Indonesia Robot Contest (KRI) commenced on Thursday (12/7). One of the contest categories was Indonesia Humanoid Soccer Robot Contest (Humanoid KRSBI) participated by 8 teams and led by Dr. Ir. Endra Pirwarno as a jury.
Endra told that the winner of each match was a team making the most goals. The eight teams were divided into two groups and had three matches in the preliminary round. Four teams passed to a semifinal round. They were BARELANG FC from Politeknik Negeri Batam (Polibatam) and Dago Hoogeschool from Institut Teknologi Bandung (ITB) for Group A, and ICHIRO from Institut Teknologi Sepuluh November (ITS) and ALFAROBI from Universitas Gadjah Mada (UGM) for Group B.
The semifinal is conducted on Friday (13/7) at 9.20 p.m.