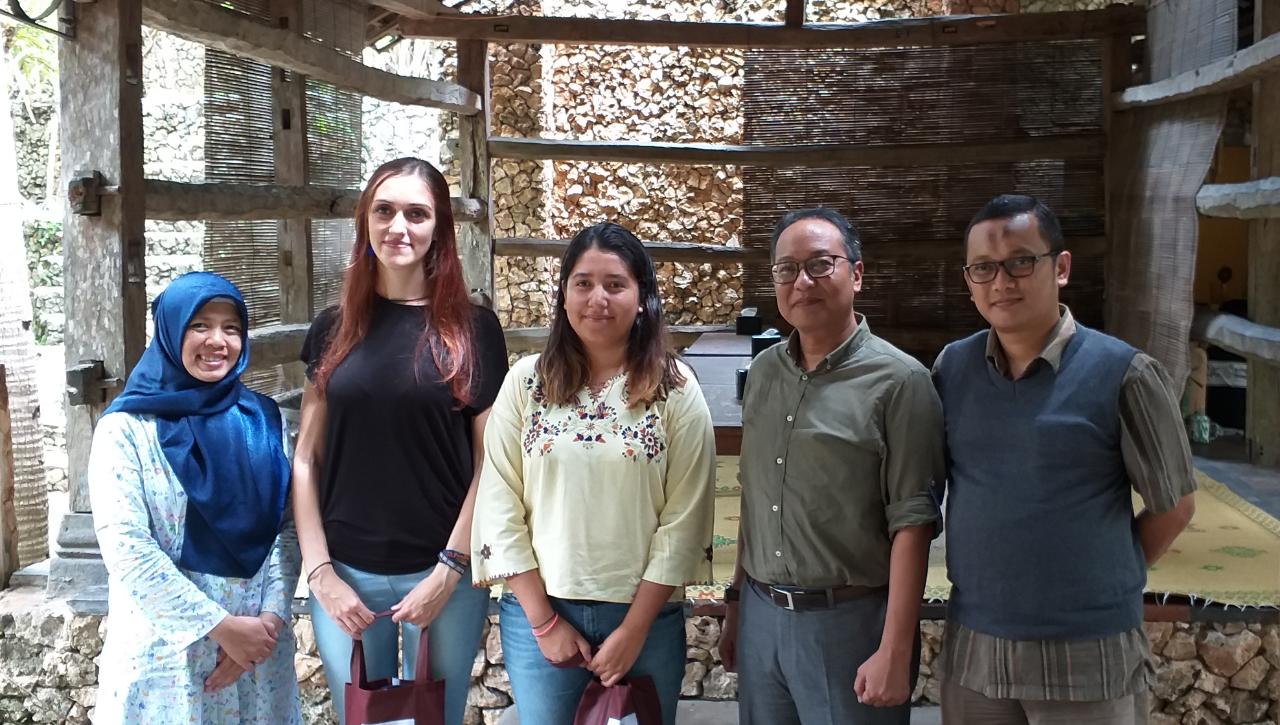 Students of Eindhoven University of Technology (TU/e) Alice Consolaro and Mariana Tapia performed an internship program at Universitas Muhammadiyah Yogyakarta (UMY). The program was a follow up of cooperation between TU/e and UMY in capacity building in an energy field.
The capacity building project has been six years and aims to build and empower institutional and human capacities in energy policy formulation. Alice and Mariana sought to discover impacts of the project and the research findings would be data of their final project at TU/e. "We are going to write a report of this project and submit it to TU/e," informed Alice in her farewell ceremony at Warung Pohon, Thursday (29/11).
Having an internship program at UMY for three months, from September to November, Alice and Mariana also visited Universitas Diponegoro (UNDIP) Semarang and Universitas Sumatra Utara (USU) Medan. Those three universities were engaged in the capacity building project. Among the universities, Alice admitted that UMY was one of a kind.
"For one reason, UMY is the first university which I visited equipped with adequate facilities. The accessibility also enabled us to find out what we need to support our research. Besides, talking about UMY canteen, we did get many difficulties in Indonesian foot menus. The location is accessible and is not far from our office. It was a fascinating experience for us," told Alice.
Additionally, both students departed to the Netherlands on Sunday (2/12) and the farewell was conducted oat Warung Pohon attended by Sri Atmaja P. Rosyidi, S.T., MSc.Eng., Ph.D., PE and Ir. Tony Khristanto Hariadi, M.T. who were their supervisor and a manager of Center for Energy Studies of UMY. "I would like to thank Graduate School of UMY for welcoming and assisting us. I wish that this cooperation could be valuable for us and UMY," expressed Alice and Maria.