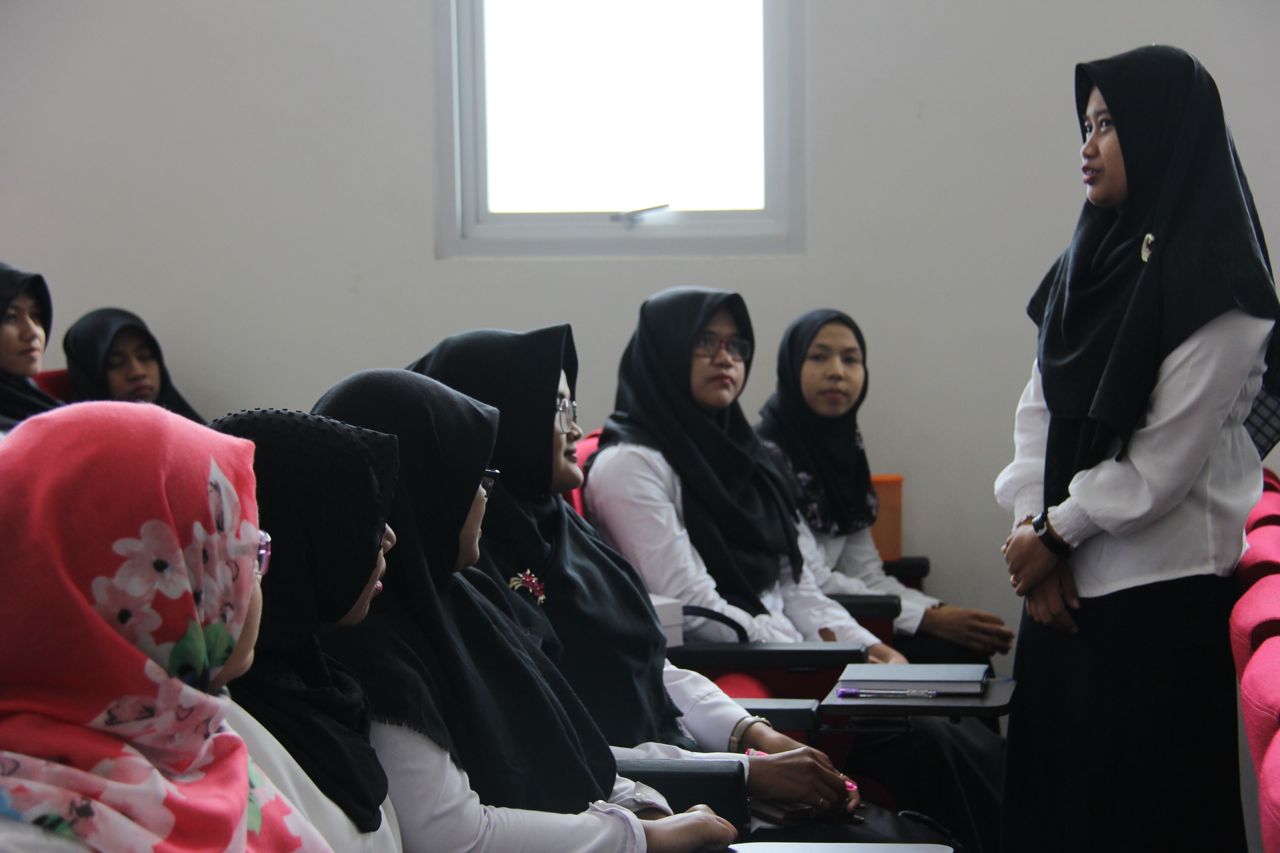 Teachers are demanded to be professional because professional teachers are able to create people with intelligence and moral. Therefore, to improve quality of teachers and educations, Ministry of Research, Technology and Higher Education
of the Republic of Indonesia (Kemenrisetdikti) nominated Universitas Muhammadiyah Yogyakarta (UMY) to conduct English Teacher Profession (PPG)
At the opening ceremony of PPG orientation on Wednesday (7/2), it was expressed by the Dean of the Faculty of Language Education UMY, Dr. Suryanto in his speech. The PPG orientation will be held until Friday (9/2) in KH Ibrahim E7 Building followed by 18 pre-service teachers from 21 participants who have been selected by Kemenristekdikti.
Dr. Suryanto said that the purpose to conduct English Teacher Profession is to develop professional teachers having competence, social responsibility and positive personality. In addition, it is also expected that this program will create best graduates who are ready to face real competition out there.
Suryanto also revealed that not all applicants could enroll the program because Kemenristekdikti was the institution who chose and determined the applicants who passed the process "We believe that all pre-service teachers here are the chosen one from thousands applicants," he said.
The same ideas was also expressed by the Head of the English Language Education Department (PBI), Sri Rejeki Murtiningsih, Ph.D., that PBI UMY was first selected to be the host of this program. "PBI of UMY was firstly established in 2010 and it has been classified as a young program at this university, "he continued.
Sri explained that PPG is conducted for two semesters, where the first semester is done on campus and the last semester will be held in partner shool. "The program we created is not only adapted to the program of Kemenristekdikti, but also bringing a typical program of UMY and cooperate with partner schools of UMY," she told. The pre-service teachers who have joined PPG will also be placed in schools which need teachers, especially English teachers.
Rector of UMY, Dr. Ir. Gunawan Budiyanto, M.P also claimed that the designation of UMY as the host of PPG this year 2018 is because the number of schools owned by Muhammadiyah both primary schools and high schools are around 10 thousand units. It is also known that PBI UMY was already accredited to 'A' from 'C'. "PBI UMY is the only English study program in Indonesia that has accredited A directly from 'C' to 'A'," dhr concluded.