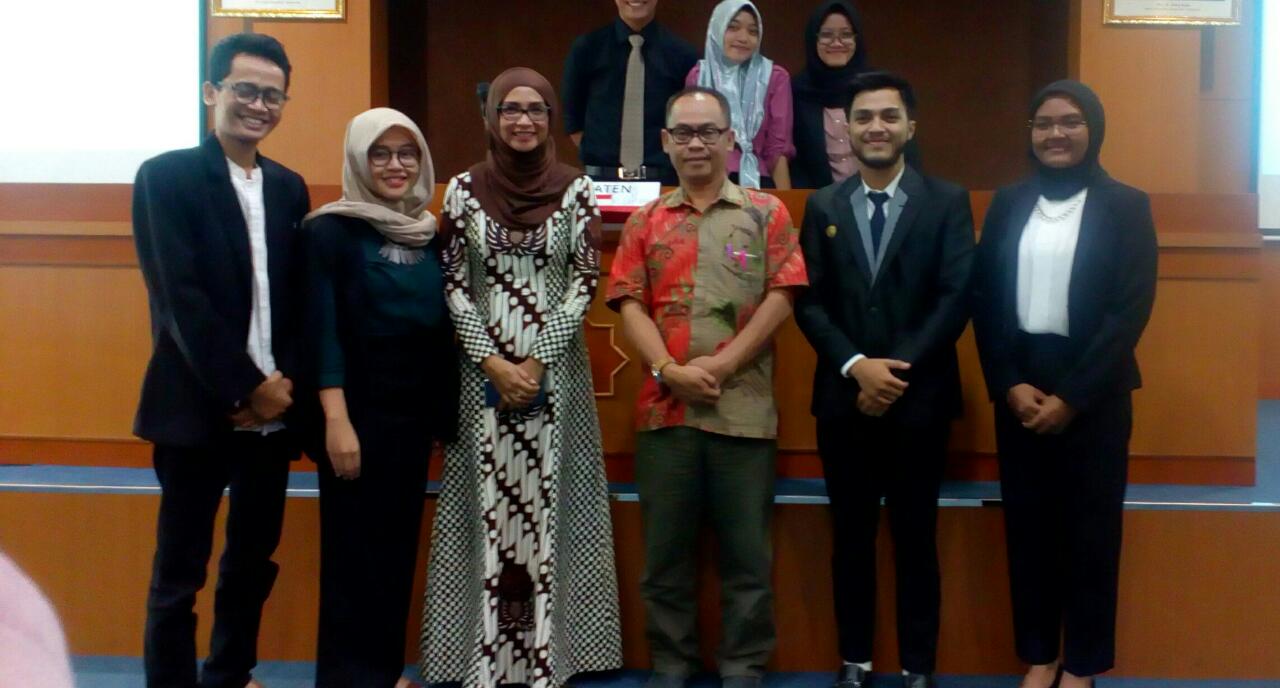 Two students of Department of International Relations of Universitas Muhammadiyah Yogyakarta (UMY), Heriawan and Amalia Putri (batch 2015) won a prize to visit Bahrain. It was rewarded by an Indonesian ambassador to Bahrain Nur Syahrir Raharjo. They became the best delegate in a diplomatic practicum conducted by the department collaborating with Directorate General of Public Diplomacy of Ministry of Foreign Affairs on Saturday (5/5) and Sunday (13/5).
The selection was commenced from Bali Democracy Forum (BDF) to Model United Nations (MUN). Many students were highly enthusiastic about the BDF simulation. It was assessed by a team of the ministry, namely Director Aziz Nurwahyudi, Agus Heryana and Cherly Palimaja; international relations teachers who were Ade Marup Wirasenjaya, S.IP., MA, Ratih Herningtyas, S.IP.MA, Sugito, S.IP., M.Si.; and a MUN UMY team. "The selection compasses matter, manner, methods, and teamwork," mentioned Ratih in an interview on Monday (14/5).
Ratih, who is a lecturer of a Diplomatic Practicum subject, revealed that the award was a trigger for students to master practicums and procedures of the simulation since they may experience that in their real life. She added that the two selected students will see diplomacy in Bahrain. She expected that the next BDF and other simulations can have rewards to motivate students to understand issues of international relations deeper.
Meanwhile, Heriawan expressed his gratitude for being elected as the best delegate to visit Bahrain. "I felt pessimistic because the competitors were quite tough, but Alhamdulillah I got the reward," said Heriawan. During the simulation, he told that he rarely obtained occasions to propose a motion in the UNGA. "I also did not gain a chance in a question and answer session at the UNGA. It got me worried," he declared. He expected that other students had an opportunities to gain the reward.
Besides, the other student of the Department of International Relations of batch 2015, Lalu Imam Setiadi obtain a reward from the ministry. He got an occasion to have an internship "without queuing" at Directorate General of Public Diplomacy of Ministry of Foreign Affairs. The opportunity was immediately provided by Aziz Nurwahyudi since Lalu could answer a query of what public diplomacy is.