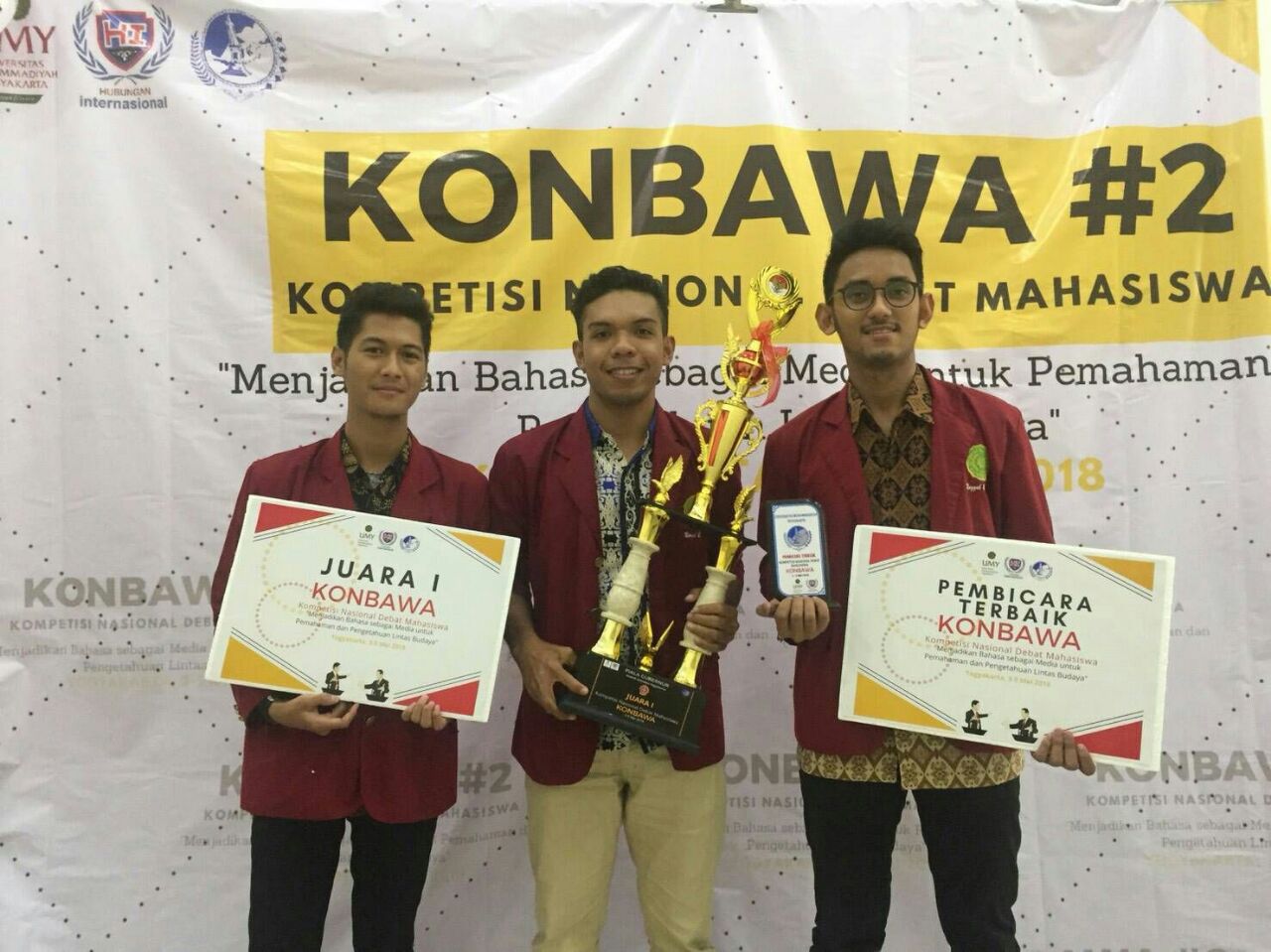 Students of International Relations of Universitas Muhammadiyah Yogyakarta (UMY), namely Yopi Irianto Panut (2013), Faisal Bahrun (2014) and Muhammad Dito Alifa (2014) associated in Kaure team became the winner of a National Debate Competition (KONBAWA) conducted by Language and Cultural Division of International Relations Student Association of UMY.
Besides one of the team member, Yopi Irianto Panut was the best speaker of the competition raising theme of 'language as a medium to enhance intercultural understanding.'
The team defeated other twelve teams from Universitas Muhammadiyah Sumatera Utara (UMSU), Universitas Padjajaran (UNPAD), Universitas Negeri Jakarta (UNJ), Universitas Brawijaya (UB) Malang, Universitas Atmajaya Yogyakarta (UAJY), UIN-Syarif Hidayatullah Jakarta, Universitas Gajah Mada (UGM), Institut Pertanian Bogor (IPB), Universitas Syiah Kuala Aceh (UNSYIAH), Universitas Negeri Yogyakarta (UNY), and Universitas Muhammadiyah Yogyakarta (UMY).
The Kaure won over Bahasa Makian Dalam team from UNJ in the final round with the motion 'Presidential Regulation (Perpres) No.20/2018 on a mechanism of foreign migrant workers (TKA). The UMY team acted as an opponent team and should give a contra arguments toward the motion.