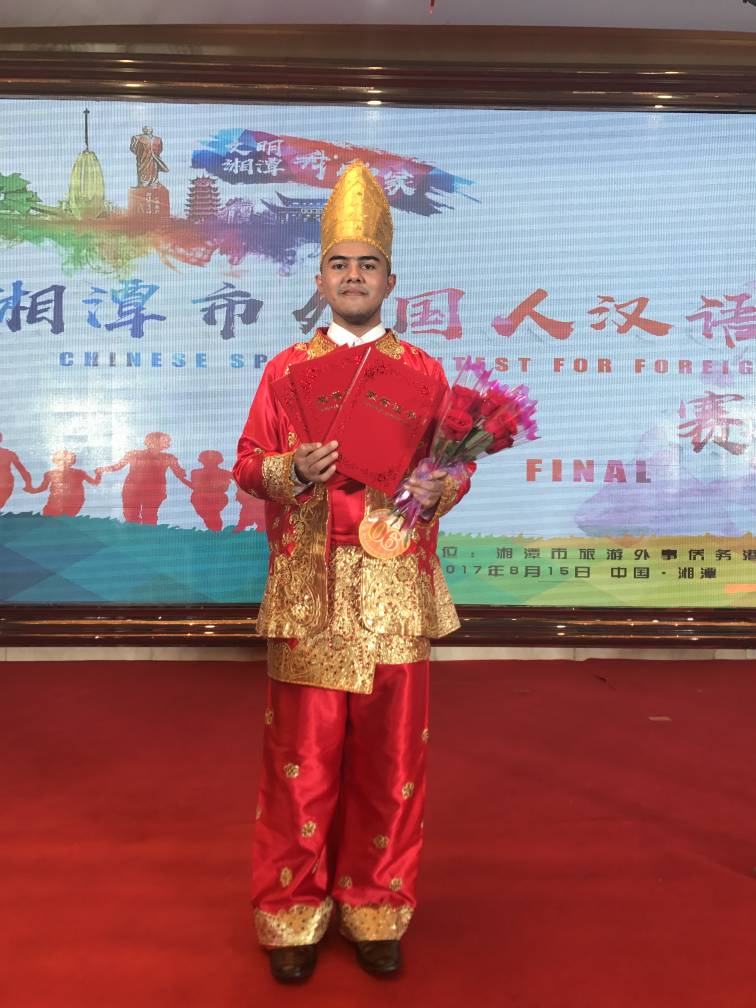 A student of International Relations of batch 2013 of Universitas Muhammadiyah Yogyakarta (UMY) Muhammad Iqbal having a student exchange at Hunan University of Science and Technology (HUST) of the People's Republic of China obtained three achievements.
"Alhamdulillah, I gained three achievements in a Mandarin speech competition and international student talents in Xiangtan, Hunan, the People's Republic of China. The competition was followed by 150 participants consisting of international students and workers living in Xiangtan. 20 participants were selected to pass to semifinal round or Chusai," told Iqbal on Thursday (22/6).
The competition conducted by Government of Xiangtan City and several governmental deputies and bodies aimed at promoting culture in Xiangtan city to international students. "In the semifinal round, each participant was required to wear traditional clothes from their home country. Held at Huayin International Hotel on 15 June 2017, the final round was attended by the city government and a rector of each university," stated Iqbal.
In the competition raising the theme of 'Xenming Xiangtan, Wo De Jia' (Cultured Xiangtan, My Home). Iqbal became the only Indonesian representative passing to the final round and obtaining a grand champion. Iqbal was the winner of speech and talent competition while the favorite champion was Vyshnevska Anna, a Ukrainian teacher.
"Alhamdulillah, I could represent on the behalf of Indonesia in this international competition. The achievements were as the best speech, best talent, and grand champion. I was not confident since the participants passing to the final round have been learning Chinese for more than three years or even five years. I was also invited by city government to have dinner and to get another achievement from the government," he mentioned.