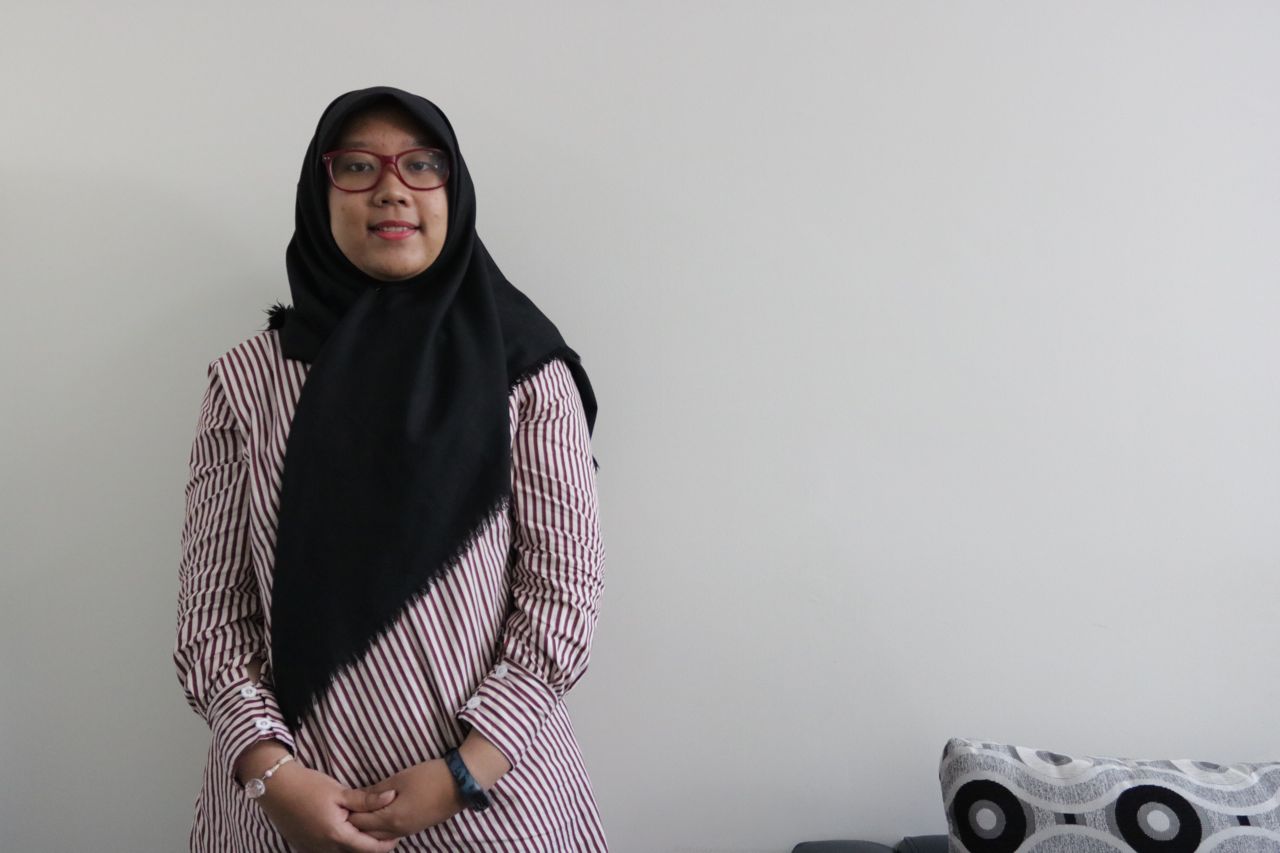 A student of Department of Japanese Language Education of Universitas Muhammadiyah Yogyakarta (UMY) of batch 2016 Rizti Arfianti Cahyani departs to Japan to join 'Southeast Asian Teachers' College Course 2018'. Funded by Japan Foundation, it is conducted on 10 January to 23 February 2019.
Rizti told that she had a long selection process to pass the program. In the middle of 2018, prior to passing to a national selection process, she had to succeed in a university level. "One of the selection requirements is to make an article regarding Japanese culture in Japanese. There are 12 students and 18 teachers from Indonesian universities that will go to Japan this year," stated Rizti in an interview at Head Office of the Department of Japanese Language Education of UMY.
She informed that she would stay in Osaka, Kyoto, and Nara to learn Japanese culture and live with local people. She would also study in Osaka University and promote Indonesian culture. "We will have Japanese-Indonesian cultural exchange," added Rizti.
Meanwhile, secretary of the Department of Japanese Language Education of UMY Rosi Rosiah, M.Pd. declared that the department has sent its students to have the exchange since 2014. The program brings positive impacts on not only students but also teachers. Rose, who also participated in the program last year, told that she learned teaching methods in Japan. "UMY also sent a lecturer, Yuli Wahyuni, M.Pd., to go to Japan with Rzti to broader their understanding of Japanese culture," she explained.
Rosi advised them, as delegates from Daerah Istimewa Yogyakarta, who departed on Wednesday (9/11), to leverage their staying in Japan. "If you have spare time, utilize it to explore Japan because what you gain in Japan will be valuable when you back to Indonesia," She ended.