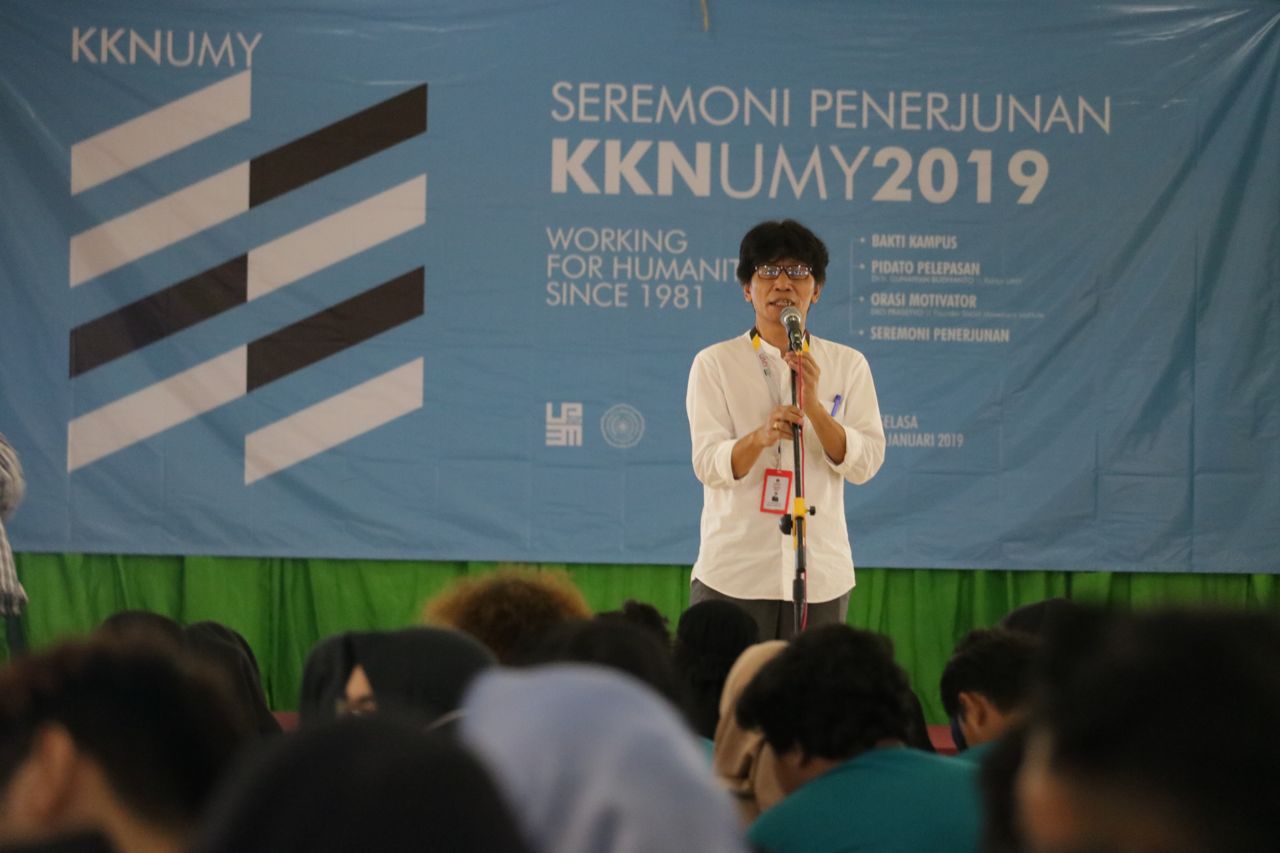 1,200 students of Universitas Muhammadiyah Yogyakarta (UMY) perform community service in 300 areas of Daerah Istimewa Yogyakarta (DIY). Prior to the service, they had a pre-departure ceremony with Rector of UMY Dr. Ir. Gunawan Budiyanto, M.P. at Masjid K.H. Ahmad Dahlan of UMY.
At his remark, Gunawan stated that the community service is a program to train and gear up the students for foster people's welfare. The program is also one of Catur Dharma of Muhamamdiyah higher education. "The community service is an occasion for students to enhance their thinking, analysis and negotiation skills," declared Gunawan.
Besides, Rector of UMY advised the student to apply their knowledge in the community service program. "The program is for benefits of people as mentioned on a vision of UMY, to be a leading university in science and technology based on Islamic teachings to benefit community," maintained Gunawan.
Head of Division of Research, Publication, and Community Service of UMY Dr. Aris Slamet Widodo, S.P., M.Sc. informed that the students will carry out the community service for a month. It comprises of regular and international community service, well-known as Learning Express done by 1,065 students and 33 students respectively.
Aris inserted that the regular community service will be undertaken in four regencies of DIY, namely Bantul, Kulonprogo, Sleman, and Gunung Kidul. Meanwhile, the Learning Express is conducted in Banjaroyo, Kulonprogo and Johor, Malaysia.